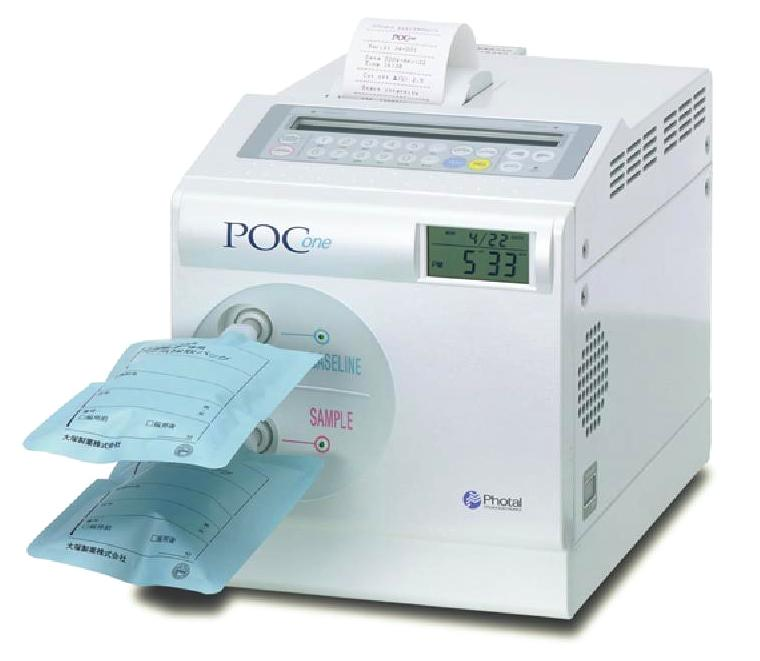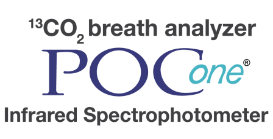 POC ONE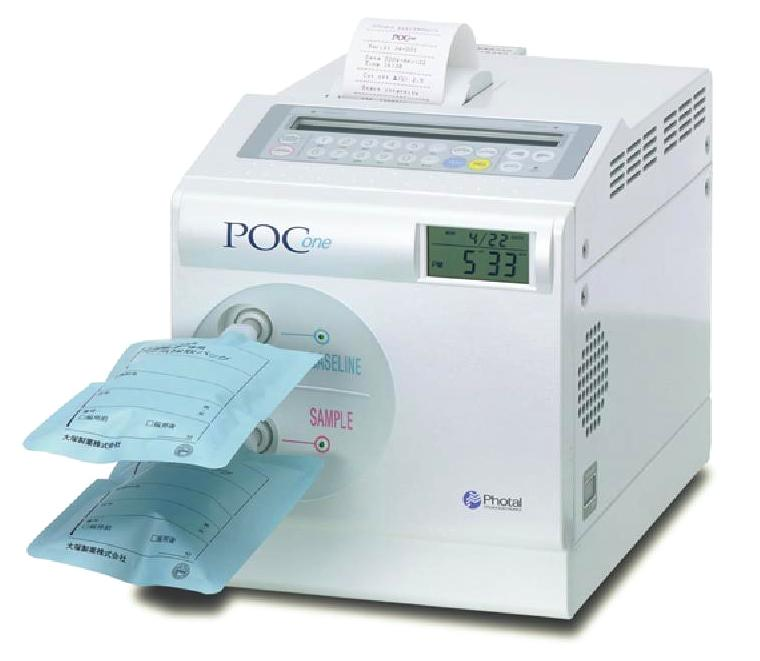 POCone
Diagnosis of Helicobacter pylori infection by Urea Breath Test
INTENDED USE
The POCone is an infrared spectrophotometer for in vitro diagnostic purpose which uses infrared spectroscopic method to measure changes in 13CO2 content in breath (13CO2 Δ).
RAPID
Results in 2 minutes
Appropriate treatment can be provided to patients more promptly
SIMPLE
Measurement by One Touch Operation
Patient benefit from non-invasive procedure

HIGH PERFORMANCE
Measurement accuracy equivalent to a mass spectrometers (GC-MS).
Sensitivity : 97.7 %1
Specificity : 98.4 %1
Accuracy : 98.0 %1
13C Urea Breath Is The gold standard for diagnosis of Helicobacter pylori infection.2
Recommended for diagnosis of Helicobacter pylori before therapy
Preferred test for confirming eradication

Reference:
Ohara S, Comparison between a new 13C-urea breath test, using a film-coated tablet, and the conventional 13C-urea breath test for the detection of Helicobacter pylori infection J Gastroenterol. 2004 Jul;39(7):621-8.
Simadibrata M. et al., Konsensus Nasional Penatalaksanaan Dispepsia dan Infeksi Helicobacter pylori, 2014.